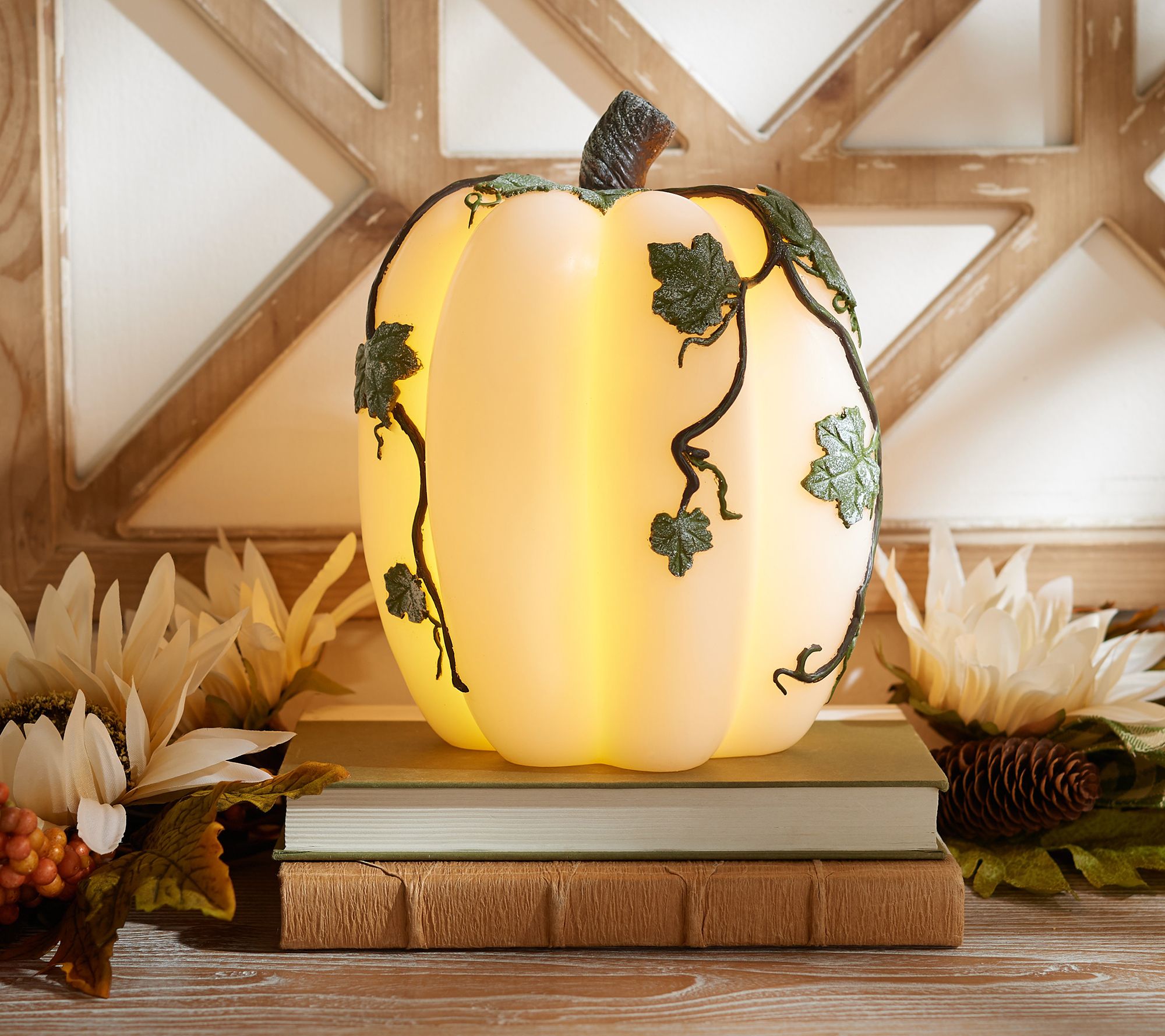 Illuminated Wax Pumpkin with Embossed Leaves by Valerie
A warm glow radiates from this wax pumpkin with embossed leaf design -- a heartwarming autumn accent that will light up your home. From the Valerie Parr Hill Collection.
Ivory | Orange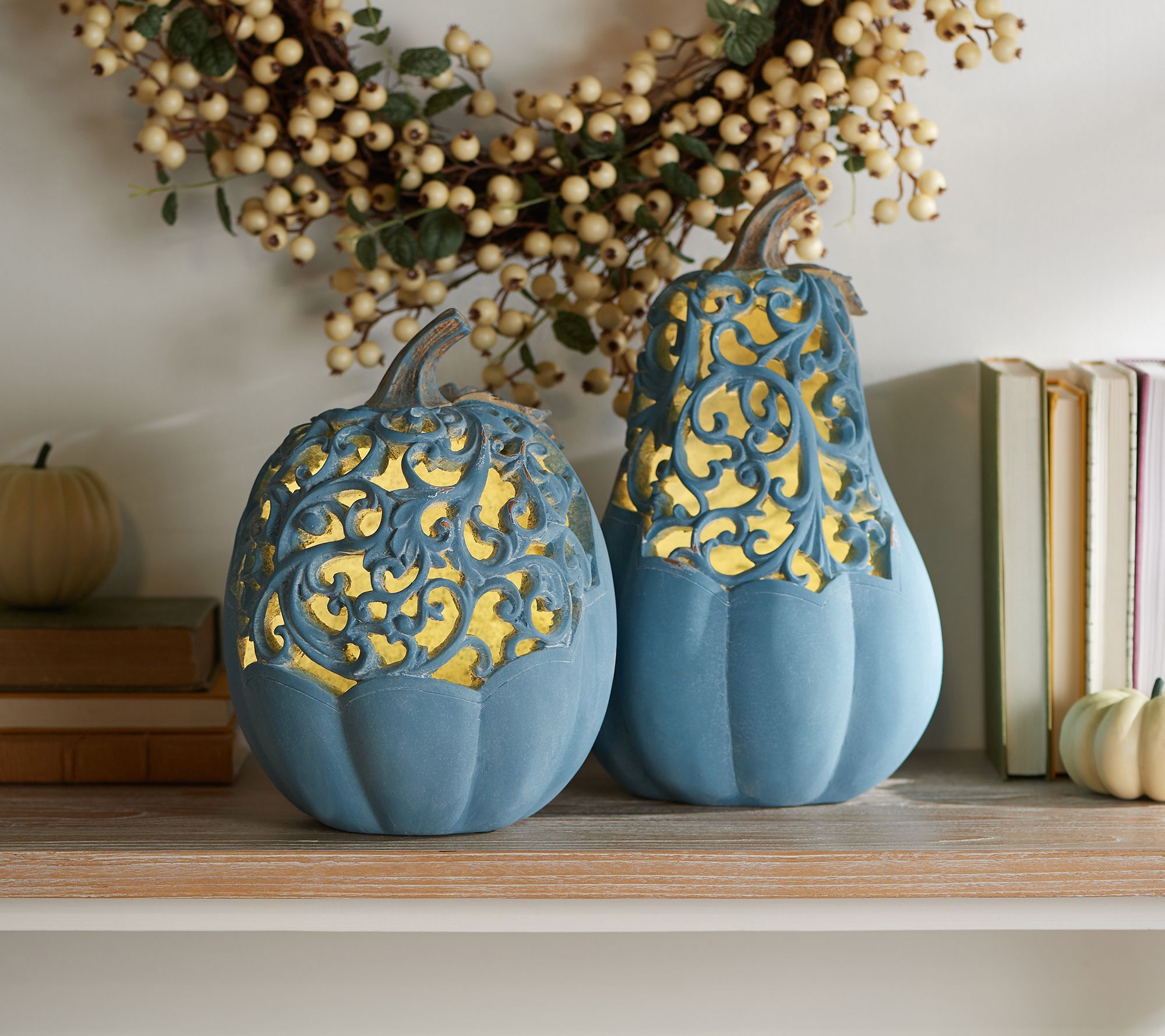 S/2 Illuminated Distressed Scrollwork Pumpkins by Valerie
Illuminate these gorgeous pumpkins and watch as the light shines beautifully from within the pierced scroll design. From the Valerie Parr Hill Collection.
Orange | Bronze | Blue | White Wash
S/2 Illuminated Harvest Cupcake Houses with Gift Bags by Valerie
For fall accents that look good enough to eat, these illuminated harvest cupcake houses come with bags for easy gift-giving!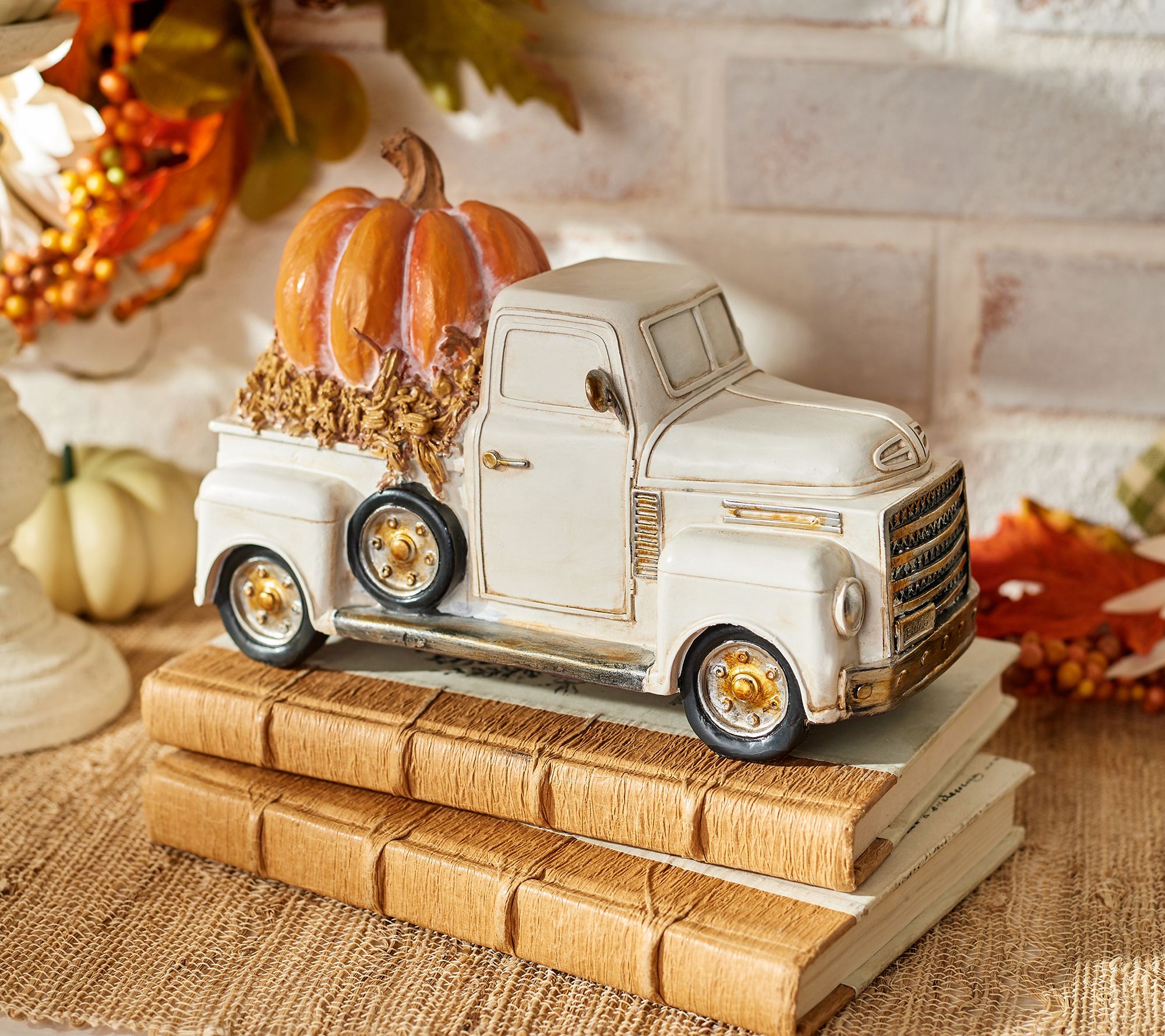 10" Harvest Pick-Up Truck with Pumpkin by Valerie
When your favorite holiday isn't just one day but a whole season, this vintage truck with its fall haul is sure to delight.
Set of 2 Pumpkins with Washed Leaf Design by Valerie
Leaf
it to Valerie to design decor with a distinctly fall feel. Combining the two harbingers of the season -- leaves and pumpkins -- she's created a
gourd
-geous pair!
Orange | Blue | Green | Whitewash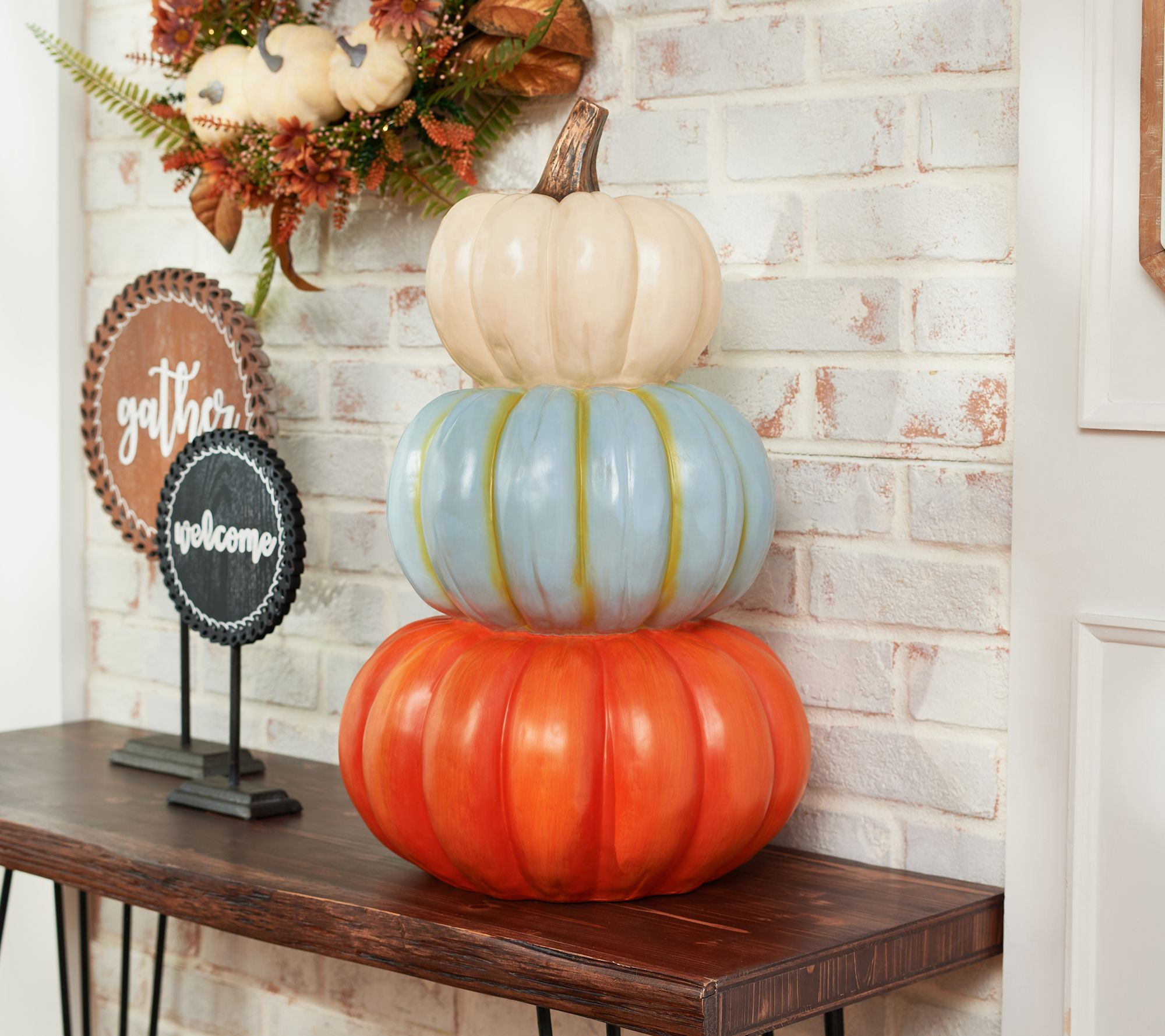 Home Reflections Indoor/Outdoor Multi-Color Pumpkin Stack
Get that pumpkin patch feel inside or outside your home -- it is fall, y'all! From Home Reflections.