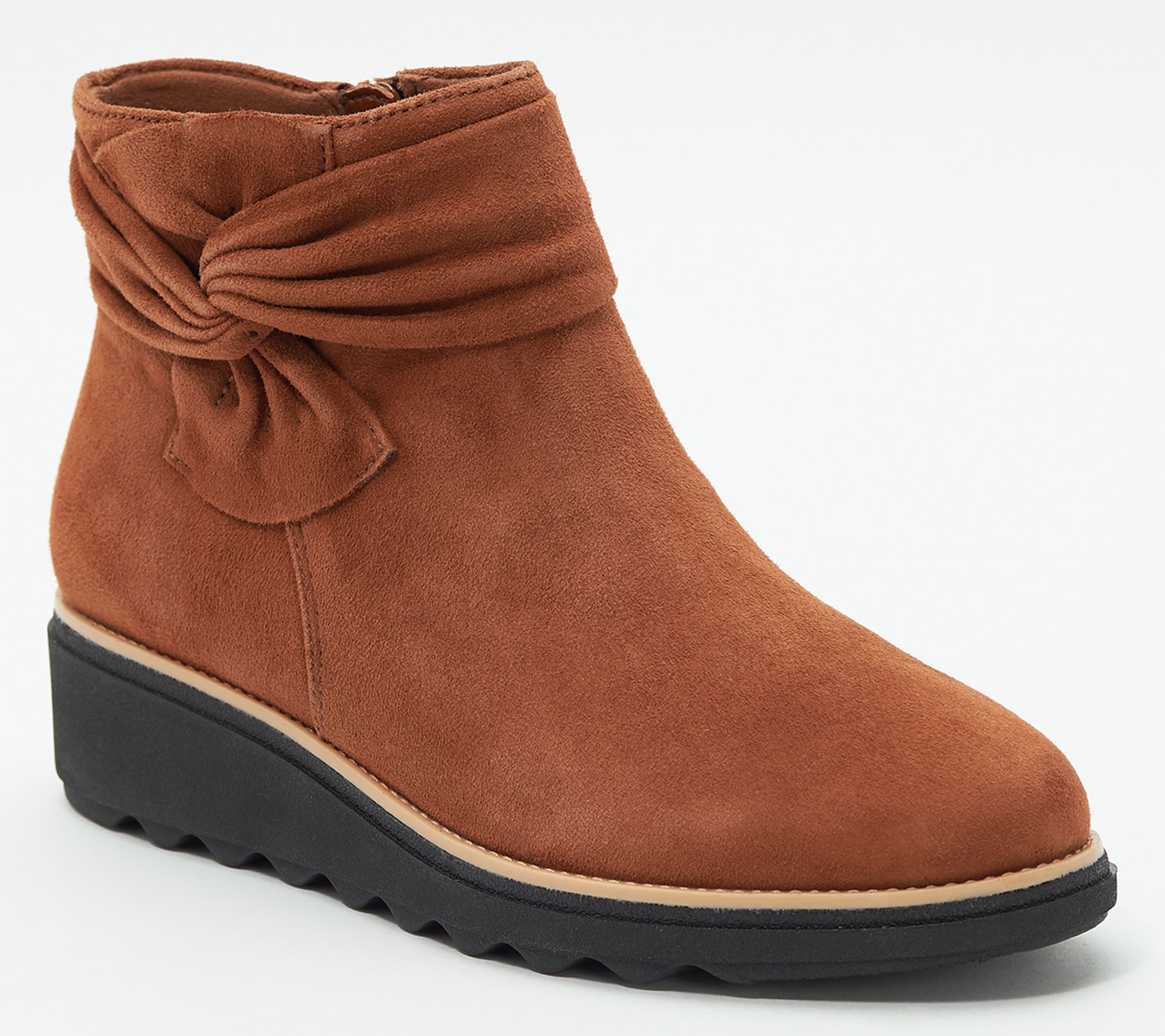 Clarks Collection Suede Ankle Boots with Bow - Sharon Salon
Do you love Clarks like I do? I find that I don't wear a Clarks shoe for a season I wear them for years to come. They are a good investment and my feet thank me with the amazing comfort.
Wrapped in soft suede and finished off with a knotted bow, these ankle boots are truly a gift. Treat yourself to a design with your comfort and style in mind that's easily paired with everyday outfits. From Clarks Footwear.
QVC | 7 Colors | Big Deal Sale | 5 Easy Pays | HERE
QVC | 7 Colors | Big Deal Sale | 5 Easy Pays |
HERE
See All of Clarks Shoes for the Season
HERE

This site contains ad links which means if you buy something you help support my coffee habit. All of these are items I would personally purchase myself or have already purchased. Poinsettia Drive only promotes items that I Love!!! Prices listed are not in my control and may change.
Thank you for shopping with me!